Highlights of EMNLP 2017: Exciting datasets, return of the clusters, and more
This post discusses highlights of the 2017 Conference on Empirical Methods in Natural Language Processing (EMNLP 2017). These include exciting datasets, new cluster-based methods, distant supervision, data selection, character-level models, and many more.

This post discusses highlights of the 2017 Conference on Empirical Methods in Natural Language Processing (EMNLP 2017).
This post originally appeared at the AYLIEN blog.
Update 22.07.18: Paper ids in the ACL anthology were changed for some reason in many cases and had to be updated in this post.
I spent the past week at the Conference on Empirical Methods in Natural Language Processing (EMNLP) 2017 in Copenhagen, Denmark. The conference handbook can be found here and the proceedings can be found here. Videos of the conference talks and presentations can be found here.
The program consisted of two days of workshops and tutorials and three days of main conference. The conference was superbly organized, had a great venue, and a social event with fireworks.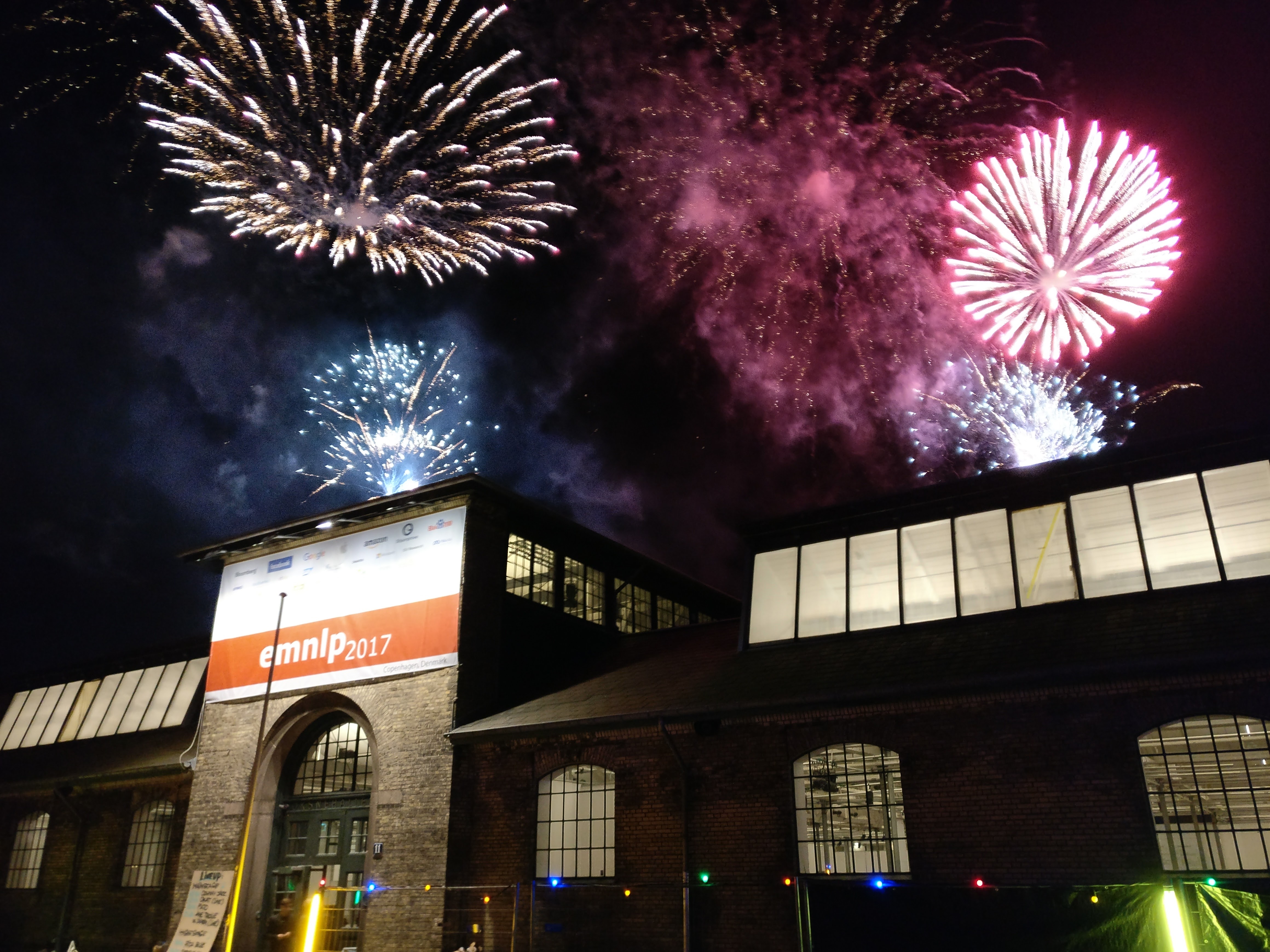 225 long papers, 107 papers, and 9 TACL papers had been accepted, with a clear uptick of submissions compared to last year. The number of long and short paper submissions to EMNLP this year was even higher than those at ACL for the first time within the last 13 years, as can be seen in Figure 2.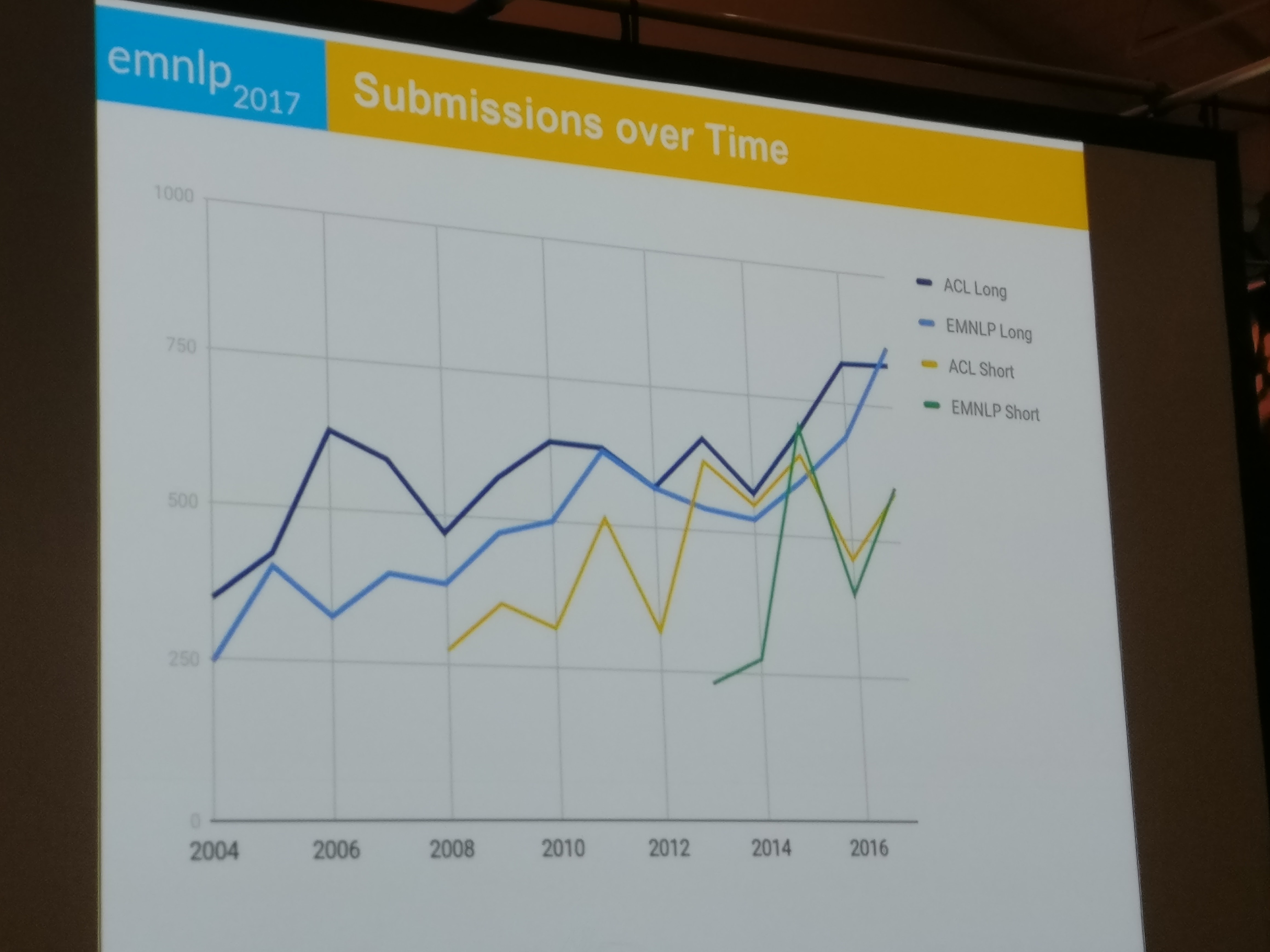 In the following, I will outline my highlights and list some research papers that caught my eye.
Exciting datasets   Evaluating your approach on CoNLL-2003 or PTB is appropriate for comparing against previous state-of-the-art, but kind of boring. The two following papers introduce datasets that allow you to test your model in more exciting settings: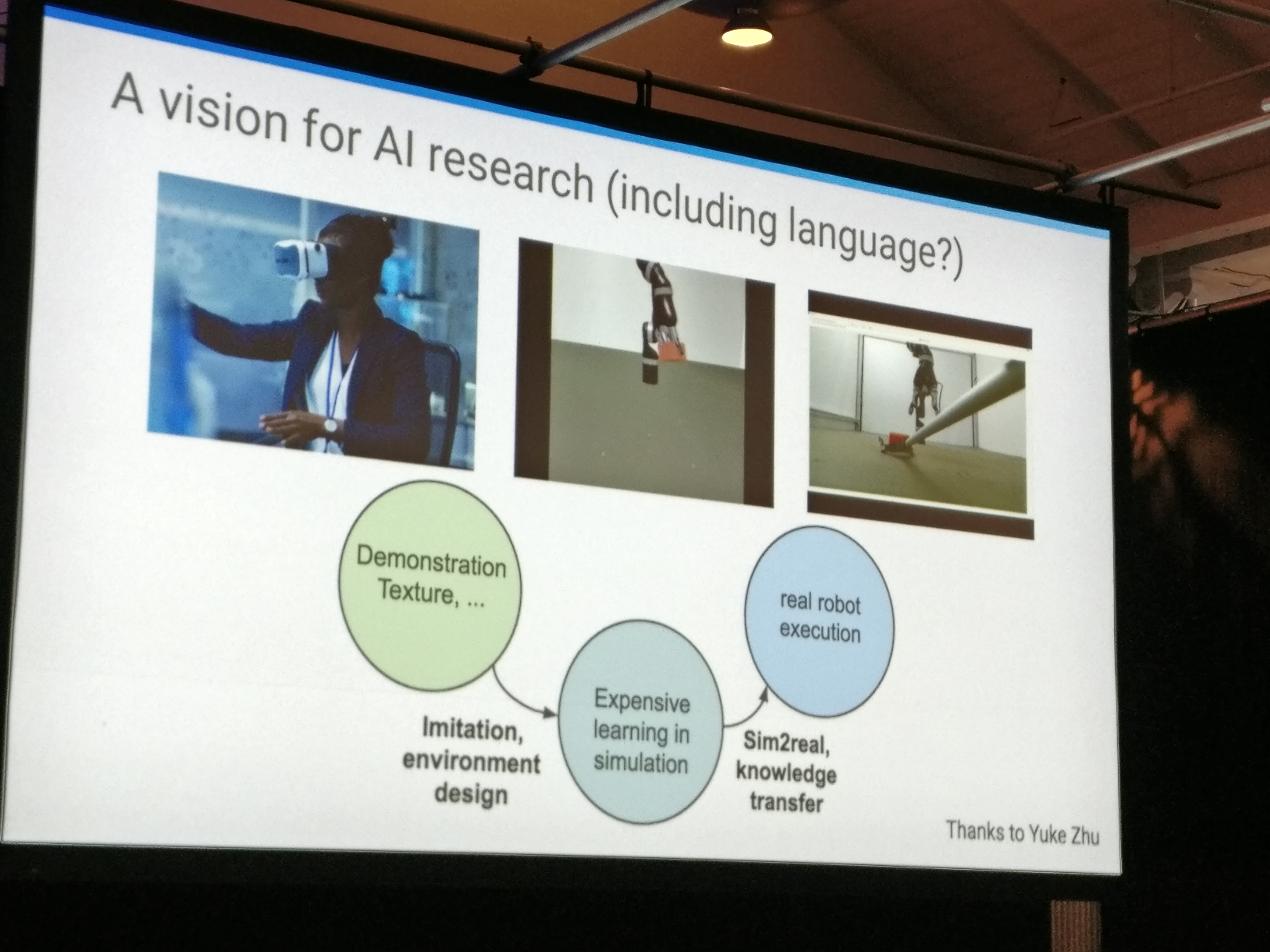 Return of the clusters   Brown clusters, an agglomerative, hierarchical clustering of word types based on contexts that was introduced in 1992 seem to come in vogue again. They were found to be particularly helpful for cross-lingual applications, while clusters were key features in several approaches: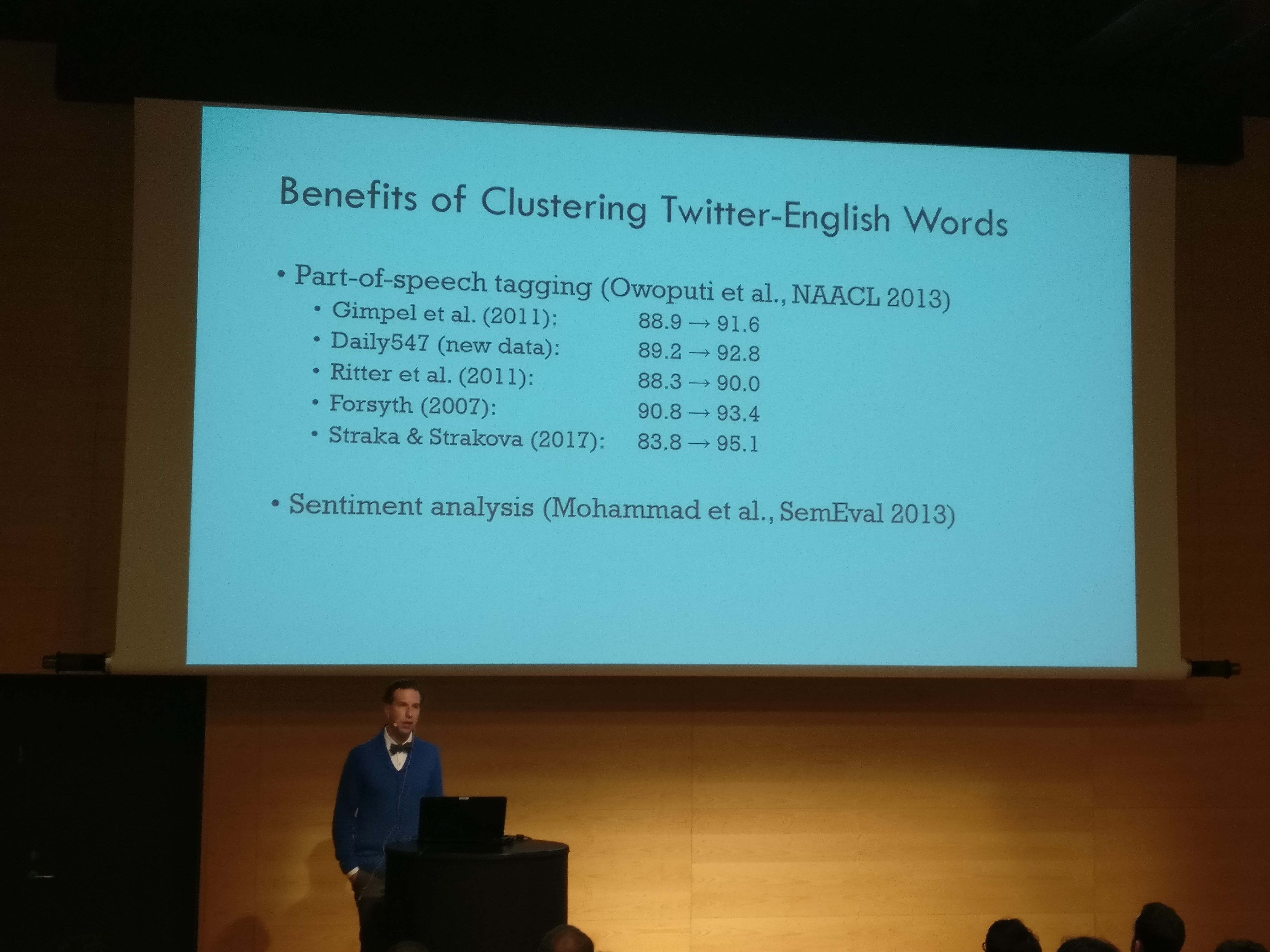 Distant supervision   Distant supervision can be leveraged to collect large amounts of noisy training data, which can be useful in many applications. Some papers used novel forms of distant supervision to create new corpora or to train a model more effectively:
Data selection   The current generation of deep learning models is excellent at learning from data. However, we often do not pay much attention to the actual data our model is using. In many settings, we can improve upon the model by selecting the most relevant data:
Character-level models   Characters are nowadays used as standard features in most sequence models. The Subword and Character-level Models in NLP workshop discussed approaches in more detail, with invited talks on subword language models and character-level NMT.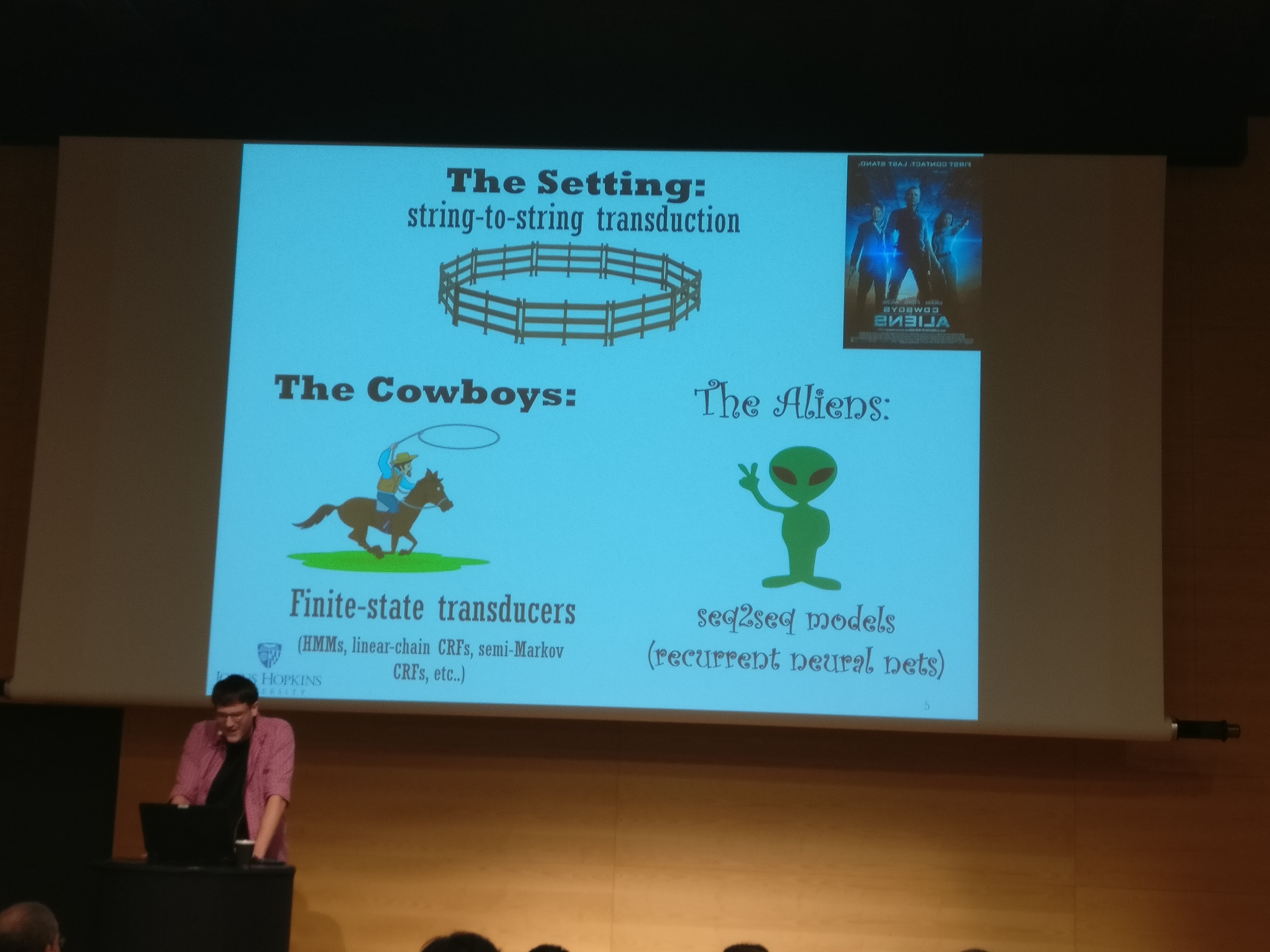 Word embeddings   Research in word embeddings has matured and now mainly tries to 1) address deficits of word2vec, such as its ability of dealing with OOV words; 2) extend it to new settings, e.g. modelling the relations of words over time; and 3) understand the induced representations better:
Cross-lingual   An increasing number of papers evaluate their methods on multiple languages. In addition, there was an excellent tutorial on cross-lingual word representations, which summarized and tried to unify much of the existing literature. Slides of the tutorial are available here.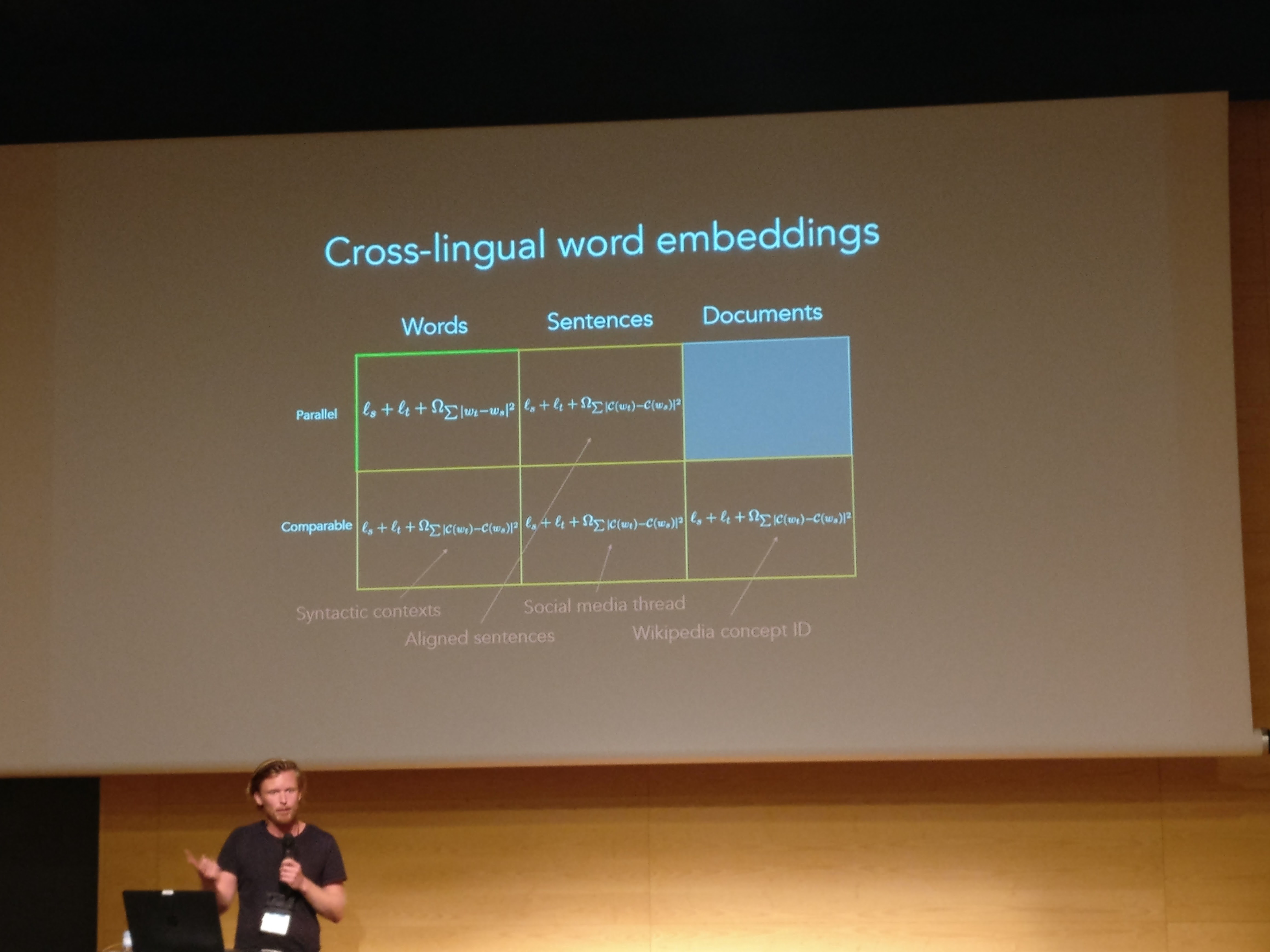 Summarization   The Workshop on New Frontiers of Summarization brought researchers together to discuss key issues related to automatic summarization. Much of the research on summarization sought to develop new datasets and tasks:
Bias   Data and model-inherent bias is an issue that is receiving more attention in the community. Some papers investigate and propose methods to address the bias in certain datasets and evaluations: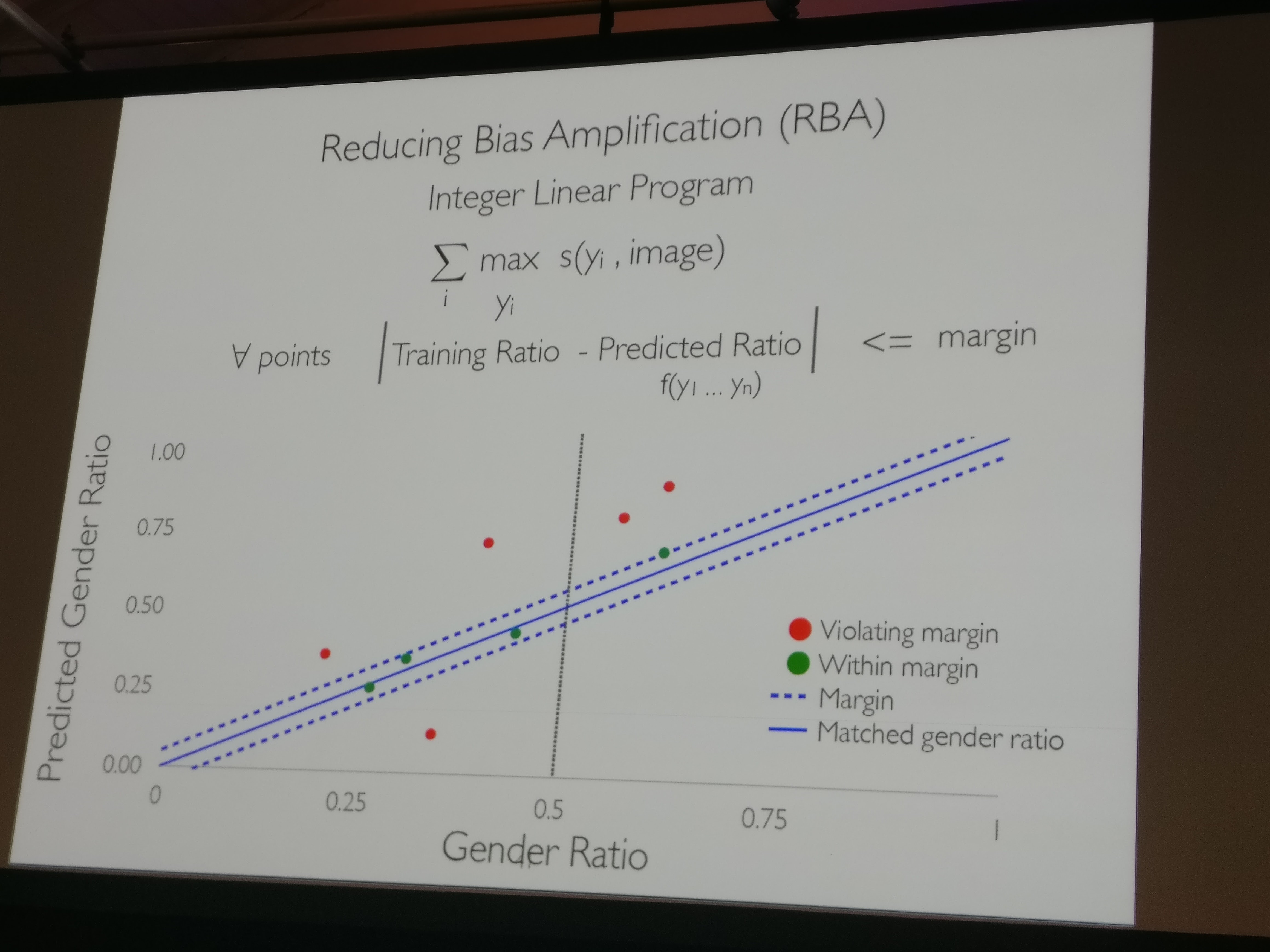 Argument mining & debate analysis   Argument mining is closely related to summarization. In order to summarize argumentative texts, we have to understand claims and their justifications. This research area had the 4th Workshop on Argument Mining dedicated to it:
Multi-agent communication   Multi-agent communication is a niche topic, which has nevertheless received some recent interest, notably in the representation learning community. Most papers deal with a scenario where two agents play a communicative referential game. The task is interesting, as the agents are required to cooperate and have been observed to develop a common pseudo-language in the process.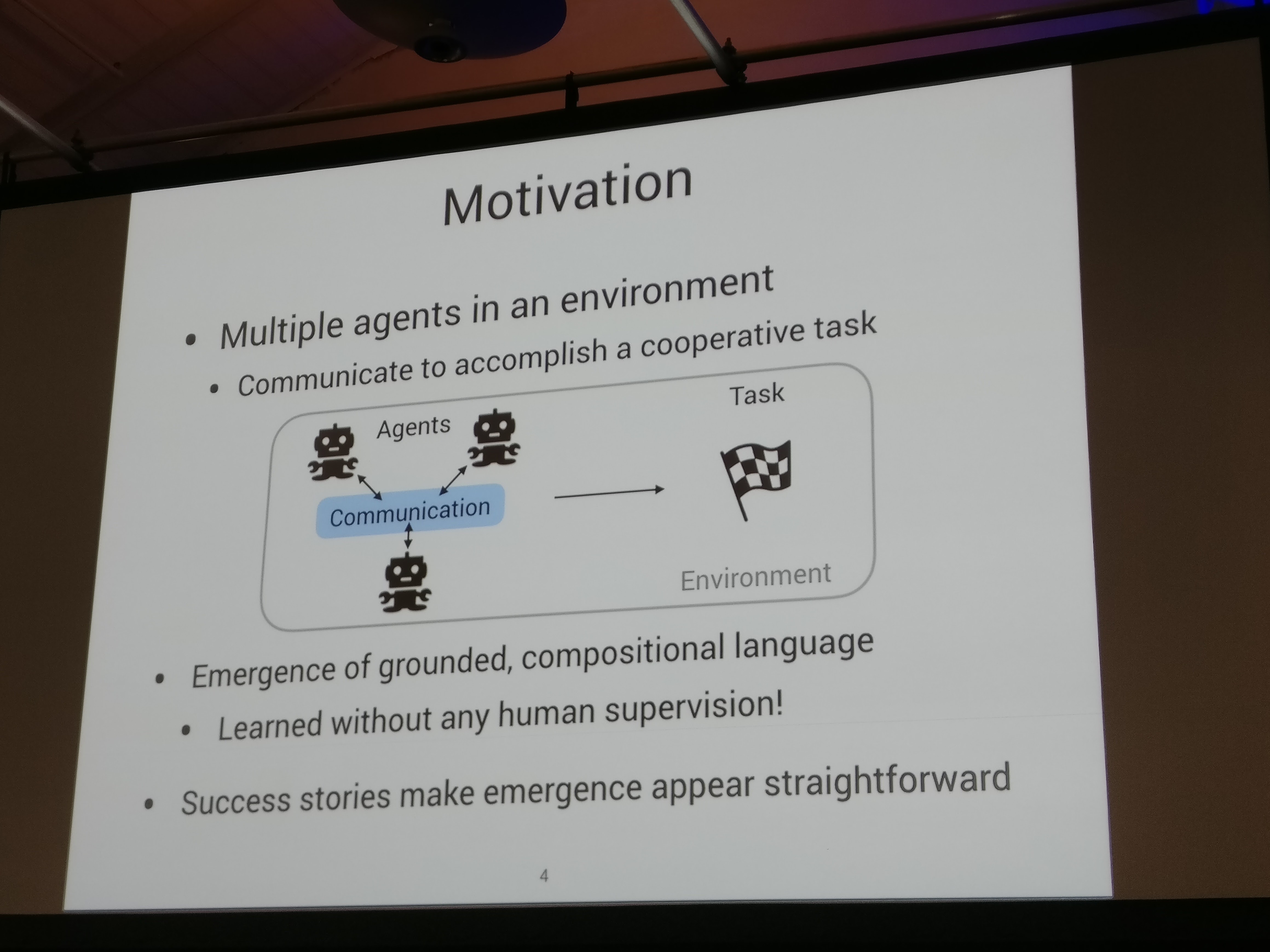 Relation extraction   Extracting relations from documents is more compelling than simply extracting entities or concepts. Some papers improve upon existing approaches using better distant supervision or adversarial training:
Document and sentence representations   Learning better sentence representations is closely related to learning more general word representations. While word embeddings still have to be contextualized, sentence representations are promising as they can be directly applied to many different tasks:
These were my highlights. Naturally, I was not able to attend every session and see every paper. What were your highlights from the conference or which papers from the proceedings did you like most? Let me know in the comments below.