EMNLP 2018 Highlights: Inductive bias, cross-lingual learning, and more
This post discusses highlights of EMNLP 2018. It focuses on talks and papers dealing with inductive bias, cross-lingual learning, word embeddings, latent variable models, language models, and datasets.


The post discusses highlights of the 2018 Conference on Empirical Methods in Natural Language Processing (EMNLP 2018).
This post originally appeared at the AYLIEN blog.
You can find past highlights of conferences here. You can find all 549 accepted papers in the EMNLP proceedings. In this review, I will focus on papers that relate to the following topics:
Inductive bias
The inductive bias of a machine learning algorithm is the set of assumptions that the model makes in order to generalize to new inputs. For instance, the inductive bias obtained through multi-task learning encourages the model to prefer hypotheses (sets of parameters) that explain more than one task.
Inductive bias was the main theme during Max Welling's keynote at CoNLL 2018. The two key takeaways from his talk are:
Lesson 1: If there is symmetry in the input space, exploit it.
The most canonical example for exploiting such symmetry are convolutional neural networks, which are translation invariant. Invariance in general means that an object is recognized as an object even if its appearance varies in some way. Group equivariant convolutional networks and Steerable CNNs similarly are rotation invariant (see below). Given the success of CNNs in computer vision, it is a compelling research direction to think of what types of invariance are possible in language and how these can be implemented in neural networks.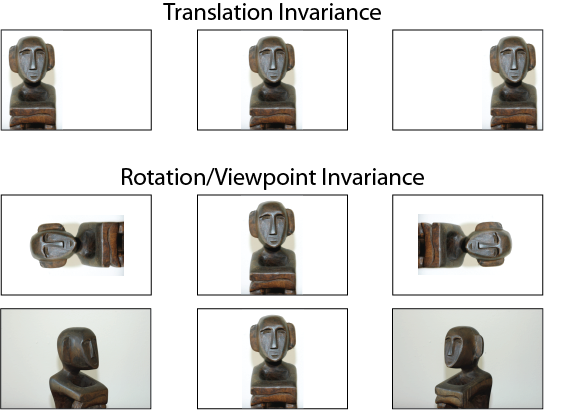 Lesson 2: When you know the generative process, you should exploit it.
For many problems the generative process is known but the inverse process of reconstructing the original input is not. Examples of such inverse problems are MRI, image denoising and super-resolution, but also audio-to-speech decoding and machine translation. The Recurrent Inference Machine (RIM) uses an RNN to iteratively generate an incremental update to the input until a sufficiently good estimate of the true signal has been reached, which can be seen for MRI below. This can be seen as similar to producing text via editing, rewriting, and iterative refining.

Cross-lingual learning
There are roughly 6,500 languages spoken around the world. Despite this, the predominant focus of research is on English. This seems to change perceptibly as more papers are investigating cross-lingual settings.
In her CoNLL keynote, Asifa Majid gives an insightful overview of how culture and language can shape our internal representation of concepts. A common example of this is Scottish having 421 terms for snow. This phenomenon not only applies to our environment, but also to how we talk about ourselves and our bodies.
Languages vary surprisingly in the parts of the body they single out for naming. Variations in part of the lexicon can have knock-on effects for other parts.
If you ask speakers of different languages to color in different body parts in a picture, the body parts that are associated with each term depend on the language. In Dutch, the hand is often considered to be part of the term 'arm', whereas in Japanese, the arm is more clearly delimited. Indonesian, lacking an everyday term that corresponds to 'hand', associates 'arm' with both the hand and the arm as can be seen below.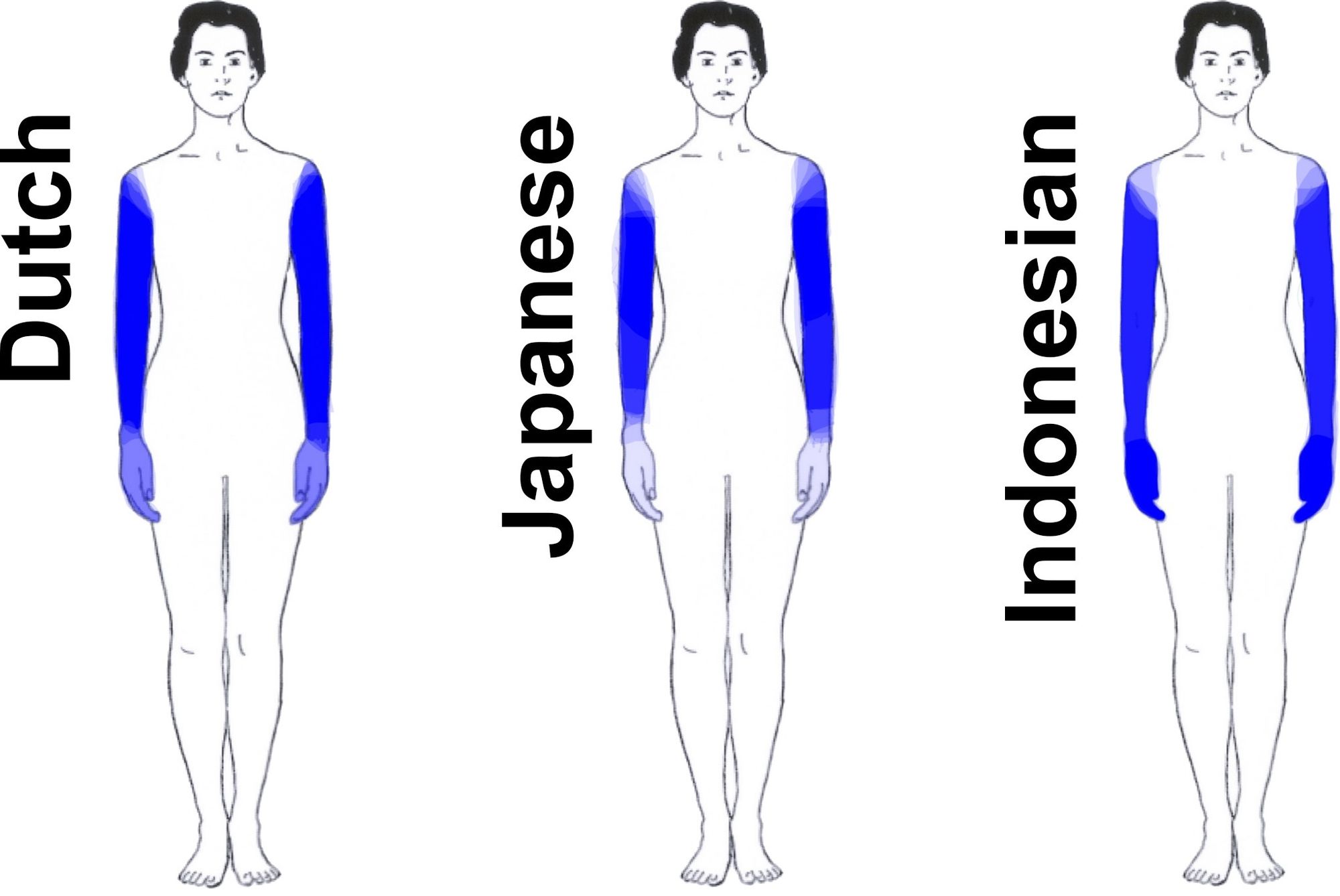 The representations we obtain from language influence every form of perception. Hans Henning claimed that "olfactory (i.e. related to smell) abstraction is impossible". Most languages lack terms describing specific scents and odours. In contrast, the Jahai, a people of hunter-gatherers in Malaysia, have half a dozen terms for different qualities of smell, which allow them to identify smells much more precisely (Majid et al., 2018).
There was a surprising amount of work on cross-lingual word embeddings at the conference. Taking insights from Asifa's talk, it will be interesting to incorporate insights from psycholinguistics in how we model words across languages and different cultures, as cross-lingual embeddings have mostly focused on word-to-word alignment and so far did not even consider polysemy.
Word embeddings
Besides cross-lingual word embeddings, there was naturally also work investigating and improving word embeddings, but this seemed to be a lot less pervasive than in past years.
Latent variable models
Latent variable models are slowly emerging as a useful tool to express a structural inductive bias and to model the linguistic structure of words and sentences.
Language models
Language models are becoming more commonplace in NLP and many papers investigated different architectures and properties of such models.
Datasets
Many new tasks and datasets were presented at the conference, many of which propose more challenging settings.
Papers also continued the trend of ACL 2018 of analyzing the limitations of existing datasets and metrics.
Text simplification: Sulem et al. show that BLEU is not a good evaluation metric for sentence splitting, the most common operation in text simplification.
Text-to-SQL: Yavuz et al. show what it takes to achieve 100% accuracy on the WikiSQL benchmark.
Reading comprehension: Kaushik and Lipton show in the best short paper that models that only rely on the passage or the last sentence for prediction do well on many reading comprehension tasks.
Miscellaneous
These are papers that provide a refreshing take or tackle an unusual problem, but do not fit any of the above categories.
Other reviews
You might also find these other reviews of EMNLP 2018 helpful: